Many courses and trainings will take place this month at our Rotterdam offices. The first of the series is "Lightbend Spark for Scala-Professional".
This two-day course is designed to teach developers how to implement data analytics using Apache Spark, an open-source cluster-computing framework for Reactive applications.
This course allows Full Stack Developers and Devops to dive into the world of modern data analytics. This will be a valuable addition for the personal development of the participants. Which is also beneficial for Lunatech Labs's tech-stack of course.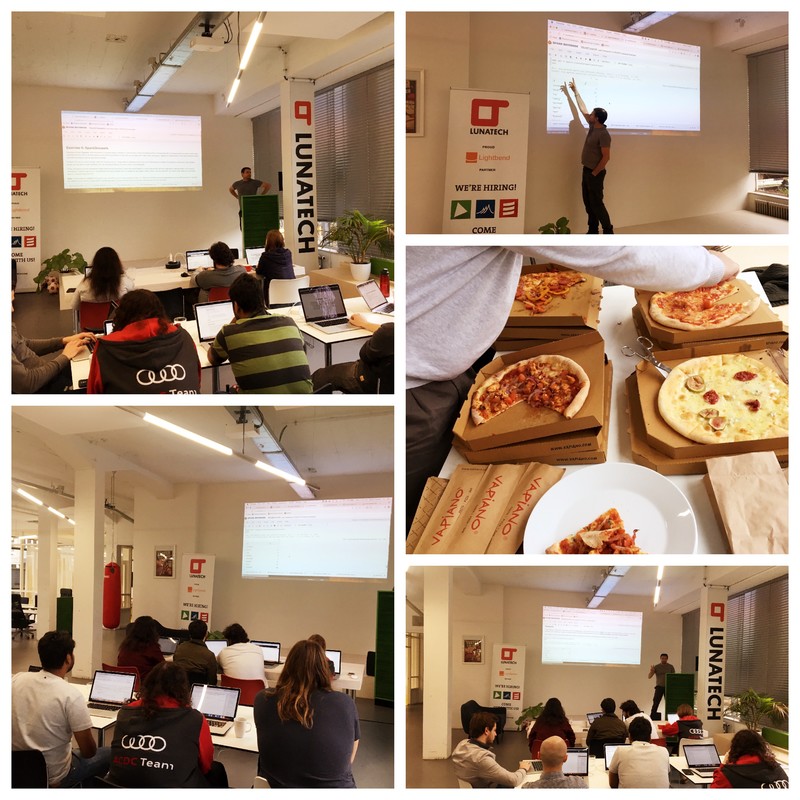 This course is given by Xavier Tordoir, co-founder of Kensu a certified Lightbend, Inc. trainer and very experienced in this field. Kensu is a specialist in Data Activity Management. These 2 days of courses will be followed by a workshop on Data Science Pipelines using scalable techno's: Akka, Spark, Kafka, Cassandra. If you are interested in these high-skilled upgrade courses you can contact: Xavier Tordoir or Andy Petrella CEO's and Founder at Kensu Many more workshops will take place during the month. We will keep you informed throughout the month. So, stay tuned and keep up the good work!